#08 2015 MODULE #2 / MODULE #3 / MODULE #4
Wood, metal, glass, mirror, paper, plant, isolation board, ventilator, digital print

Dimension 5.5x12m

Based on the artists' former artwork MODULE #1 INSIDE OUT / OUTSIDE IN, MODULE #2 / MODULE #3 / MODULE #4 turns into a variable stage complex which unfolds inside the exhibition space. Consisting of three modules (each module is made out of two 2x2m standardized stage elements), MODULE #2 / MODULE #3 / MODULES #4 builds a space within the exhibition space. The structure of the installation encourages the audience to become performing participants through positioning themselves inside and outside the installation.

The installation got more complex, the images more fragmented and pixelized. The materiality of the photographs, videos and GPS data entered the limelight. Materials, colors and shapes moved into the foreground. Some of the added, bought and unchanged elements (fences / plants / isolating material) remind the audience of the border between inner an outer spaces and function additionally as props of a stage setting.

Like MODULE #1 INSIDE OUT / OUTSIDE IN, MODULE #2 / MODULE #3 /MODULES #4 reflects on the positioning of the audience within the artwork and questions the aspect of [self]surveillance of ones own body.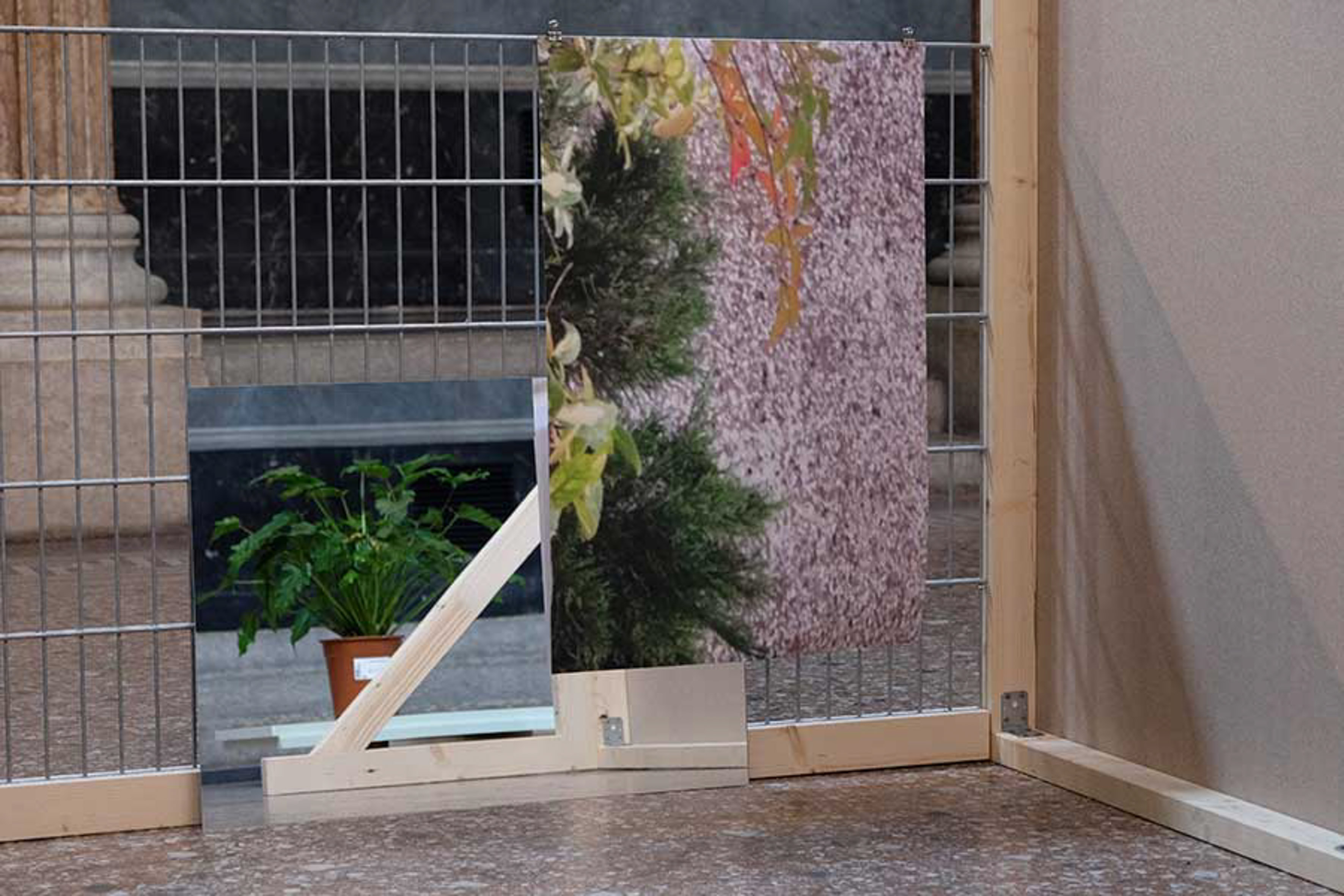 [Photos: Ricardo Almeida Roque]

Modular housing
Modular buildings
Prefabricated houses
Consisting of multiple sections
A set
Of standardized parts
Or independent units
Modules
Modules can be placed
Side-by-side
End-by-end
Stacked
Variety
Of configurations
Styles
In the building layout
Components
Constructed indoors
Assembly lines
Building codes
Ready for delivery to site
Modular design
Systems
Functional partitioning
Reusable modules
Modular interfaces
Industry standards
Modularity
Positioning in an existing space
Make (something) ready for use
A more complex structure
Building complex
Building
House
Flat
Stage.






© Daniela Grabosch unless otherwise stated. Images, Videos and Texts can only be used under permission of the author(s).